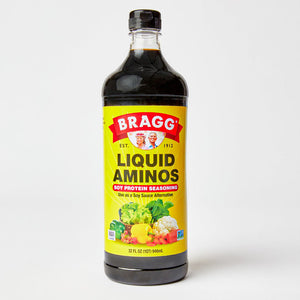 An unfermented, gluten-free soy-based alternative for dishes calling for traditional Soy or Tamari sauce. Combines the savory, hunger-curbing satisfaction of 'umami' flavor with the proven wellness advantages of premium liquid aminos.

"Better life" benefits:
A flavorful soy sauce replacement for gluten-free, vegan and paleo diets.
A savory 'unami' flavor profile that stimulates feelings of fullness.
Featuring 15 naturally occurring amino acids.
Unlike most of the commercially prepared soy sauces, it contains no sodium benzoate or other chemical preservatives.