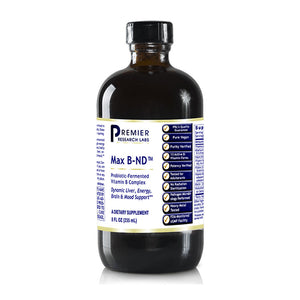 Dynamic Liver, Brain, Energy and Mood Support

Do you feel fatigued or occasional stress from time to time? In this era of "more is more", many tasks can vie for your attention and pull you in different directions all too often. An overly busy lifestyle can actually be at the core of some health concerns. During times of stress, your body's capacity to adapt may be reduced without sufficient nutritional support.
Supporting the system with Max B-ND™ offers advanced support for the liver, the brain, the immune system, adrenal glands, cardiovascular system, mood balance, and energy levels.